Description
WooCommerce API Manager Product Tabs adds WooCommerce API Manager Product document tabs to the frontend product page when using a theme that supports tabs such as the Storefront theme. WooCommerce Products will be automatically populated with tabs, and content for those tabs, when the product is an API Manager Product. Just setup the API Products as usual, and WooCommerce API Manager Product Tabs does the rest, so you don't need to write the same content a second time into tab metaboxes on the product.  Here is a brief description of how it works.
Below is a screenshot of a product page with the Documentation and Changelog tabs automatically added. In fact, the product you are viewing is using the WooCommerce API Manager Product Tabs to add the same tabs as shown in the screenshot.

The Product edit API tab shown below has only the Changelog page set, so the Changelog content is displayed. If the Documentation page is not set, the Documentation tab will not be displayed.

Additional tabs are set in the WooCommerce > API Manager > API Doc Tabs section as shown below.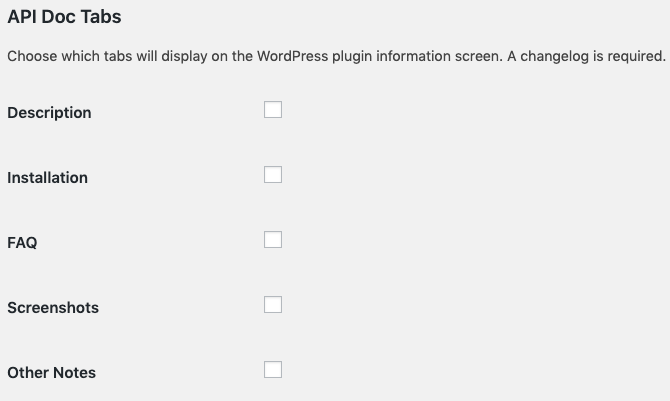 When in the Product edit screen, custom Attributes can be added that will populate the Additional information tab on the product page. These custom attributes will become …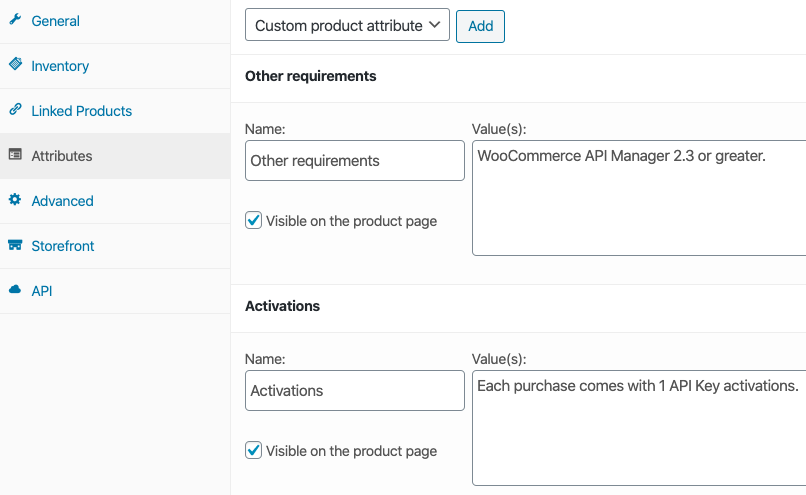 … this Additional information.